Today's hustling world of media, disruption and unrest are the driving forces behind the rise of the wellness trend in the travel industry. As stated by the Global Wellness Institute, the wellness economy grew 6.4% annually from 2015 to 2017 and doesn't seem to be slowing down anytime soon. Many hotels have decided to plunge straight into this popular trend, but what is wellness exactly? A common yet simple explanation would be to consider it as the process of nurturing the mind and body.
However, contrary to popular belief, wellness is no longer simply yoga classes, saunas, ginger shots and avocado toast. In this new era, health and wellness means much more to the modern traveler. People are looking for the seamless integration of wellness into the guest experience, whether it be amenities, programs or activities, or setting them on a journey of rejuvenation, connection and expansion of their horizons.
So, what are savvy hotels doing?
Hotels around the world are now jumping into this new demand, implementing programs that foster a connection to nature, culture, the body and the mind. Here are seven hotels who are taking the concept of wellness up a notch and successfully tapping into this flourishing segment.
Palace Place Tokyo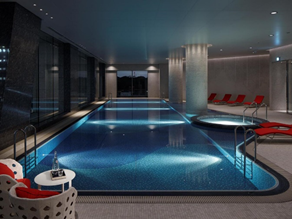 In light of the upcoming Tokyo 2020 Summer Olympics, Palace Hotel Tokyo has debuted the "Energizing Tokyo" stay and spa experience package, including several optional health and wellness activities to revitalize the body and mind. The exclusivity of the activities such as private kayaking, cycling and running tours, a one of a kind experience at Japans only Evian Spa, as well as swimming lessons with former Japanese Olympic swimmer and Asian Games medalist, Hanae Ito are only a small glimpse of what the package provides.
Cleverly linking a famous sporting event and the trend of health and wellness, Palace Hotel Tokyo created their package surrounding the buzz of the Olympics, but also around exclusivity, making an eye-catching unique selling proposition.
Palmaïa - The House of AïA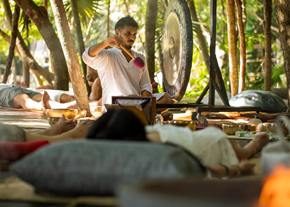 Located in the heart of effervescent Riviera Maya, Mexico Caribbean, Palmaïa - The House of AïA presents guests with the compelling story of AïA, a character believed to be the double-sided connection between self and nature, of harmony and disruption. Following the hotel's principles of AïA; natural inclusion, balance and self-expression, they aim to embark guests on a journey of relaxation and self-discovery. Through their distinct Architects of Life Program, Rituals and activities for rejuvenation, Palmaïa stands at the forefront of branding and storytelling, luring in guests from all around the world.
Austin Proper Hotel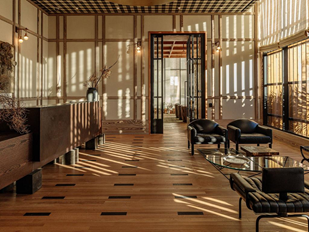 Entering the realm of medicinal and mental wellness, Austin Proper Hotels in Texas provides wellness-oriented guests a glimpse into truly all-inclusive wellness services, reinvigorating the body from inside out. Working with certified practitioners, doctors and teachers, Austin Proper Hotels offer travelers chiropractic and acupuncture treatments, IV therapy, meditation classes, and counselling, to name but a few. As the demand for wellness services keep growing, hotels who want to stand out from the crowd need to keep innovating in this way and expanding their services both vertically and horizontally.
The Chedi Muscat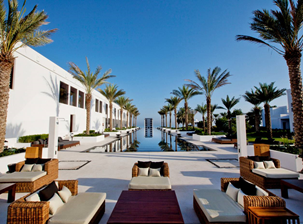 The Chedi Muscat defines themselves as "a haven of relaxation", with spa concepts surrounding the long-existing oriental beauty rituals within their spa; the largest in Oman. Instead of solely focusing on their concept, they also feature state of the art amenities in wellness, including the Kinesis wall; where guests can enjoy a flexible whole-body functional workout that allows them to lunge, squat, and exercise in style. The hotel also is home to a 103 metre-long pool; the longest in Oman, for an extra sense of exclusivity.
The Anam

The Anam resort have released their latest program to give guests an authentic cultural and wellness experience like they have never experienced before. Introducing their in-resort Vovinam classes, guests of all and any fitness level can have a taste of Vietnam's most celebrated ancient martial art, led by resident Vovinam master Huynh Trong Nghia on the resort's vast green lawn overlooking Cam Ranh's Long Beach. Deferring from the conventional resort retreat, Anam offers more than smoothies and hot stone massages, but a unique experience deeply rooted in local culture and wellness.
DumaTau Camp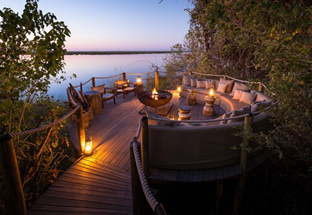 DumaTau Camp in Botswana's private Linyanti Wildlife Reserve is where travelers can have a fully immersive safari experience. Guests can partake in the numerous experiences and activities the luxury lodge has to offer, such as Zambezi tours, conservation efforts, close encounters with local wildlife, and discovering the local south African culture. Making use of the rich qualities of the area and culture, DumaTau Camp is the place for ecotourists and wellness-seekers alike to disconnect before reconnecting with those around them.
Six Senses Douro Valley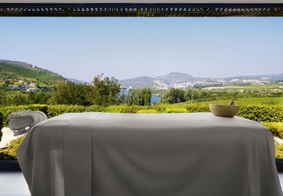 Within the wave of rapid urbanization, Six Senses Douro Valley, located one of the most ancient wine valleys in Portugal, gives their guests the utmost relaxation experience. In addition to their Alchemy Bar, Vitality Suite and many more amenities, Six Senses Douro Valley also offers guests the chance to consult with a professional and smart technology regarding wellness screening, sleep upgrade and skin analysis. From their vineyards to their organic gardens and expansive wellness programs and treatments, the brand is committed to providing meaningful experiences, empathetic hospitality and wellness embedded into the DNA of each and every Six Senses property.
Through developing these strong initiatives surrounding the concept of health and wellness, these hotel brands were able to position themselves as front runners in the emerging world of wellness in travel, drawing the attention of this significant slice of the market.
Hold your horses!
With trends also come more competition. As wellness becomes an increasingly hot topic, a growing number of hoteliers are integrating this concept into the hotel's guest experience. But this isn't and shouldn't be a simple step to take forward. It is important to develop a clear strategy in advance catering to your target audience and what they really need regarding health and wellness. After all, what's the point in investing in a concept and audience you may not even fully understand? Developing a unique and solid approach to wellness, fitting for your hotel brand and target market, is key. By getting this right and cultivating a defining positioning that enhances the overall guest experience, a growth in revenue will only be a step away.