Following the theme of our recent post on how to successfully engage influencers, we're today revisiting a hotel we posted about when The Hotel Stories blog first launched. The hotel is Swiss Boutique Hotel Villa Honegg — a historical 23 room property located in the heart of Switzerland boasting exceptional mountain views and high end service to match.
Previously we talked about how the small hotel was able to reach over 133,000 followers on Instagram in just one year — due largely to popular Brazilian blogger Fabiana Gama visiting the property and sharing a video postfeaturing views from the hotel spas spectacular infinity pool. The Instagram post went viral with over 60,500 views and hundreds of tags, resulting in a rapid increase in followers. It was also posted on the bloggers YouTube channel boosting the hotels brand awareness hugely.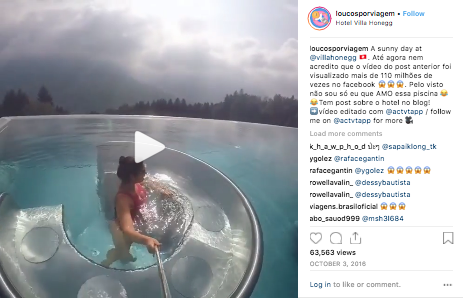 Fabiana Gama's video post
It seems now Villa Honegg is back in the spotlight again due to its social media success story, with Forbes having recently published an article on the topic. In an interview with the hotel's GM, the piece by Forbes' travel writer and contributor Rana Good, talks about how the hotel's infinity pool has become one of the most recognised and most photographed pools in the world, and that as a result the hotel now does not need to pay for advertising.
Good tells us that "clicking the hashtag #villahonegg results in 17,600 posts," and how it's infinity pool has been so successful on social media that it's "made the property so popular that it no longer needs to advertise to attract guests." The hotel's General Manager Sebastian Klink adds to this by saying that "social media is our advertising," and that due to their success in this area they "haven't had paid media since our renovation in 2011."
This speaks to the power of platforms such as Instagram and YouTube, as the article remarks that the hotel "is only accessible by a small winding mountain road" which is "testament to the fact that people will travel the globe to experience something they saw in a photo."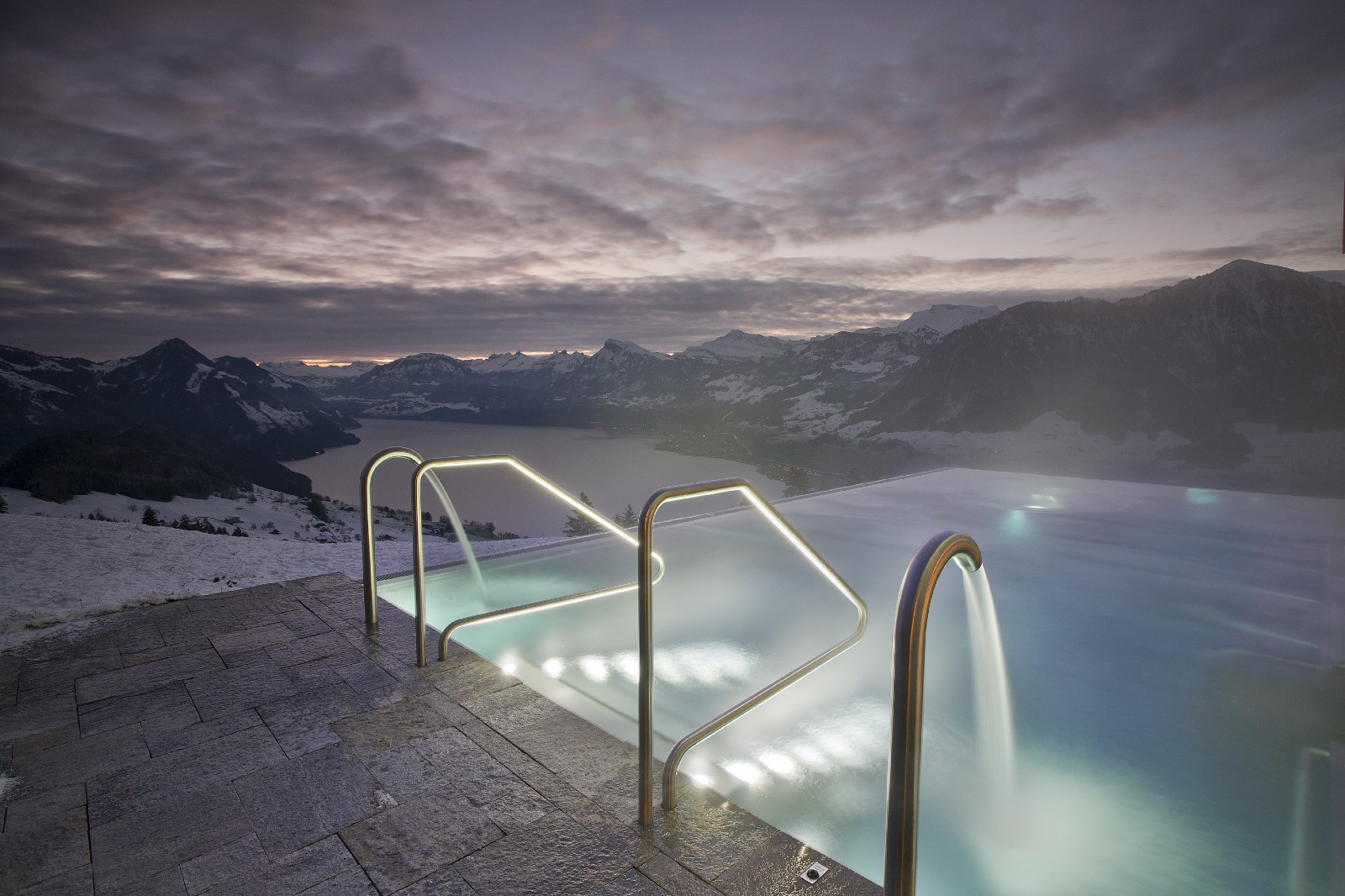 The infinity pool in winter
Klink does say that the hotel's spa was however always popular (since the hotel's major renovation seven years ago), but when the Brazilian blogger's video went live they saw emails coming in from all over the world, with a lot more bookings coming from guests from countries such as Australia, the United States and Korea.
Previously, the hotel was most frequented by customers much closer to home, with Swiss tourists from the German and French sections of the country being the highest demographic. Whiles these guests may still make up the highest proportion of the hotel's customer base, Hotel Villa Honegg is now recognised worldwide as it has been viewed and shared through thousands of posts all around the world.
"Most visitors stay for two or three nights however a good number of visitors come just for one night as they really just want to take a picture with the pool," he tells Forbes.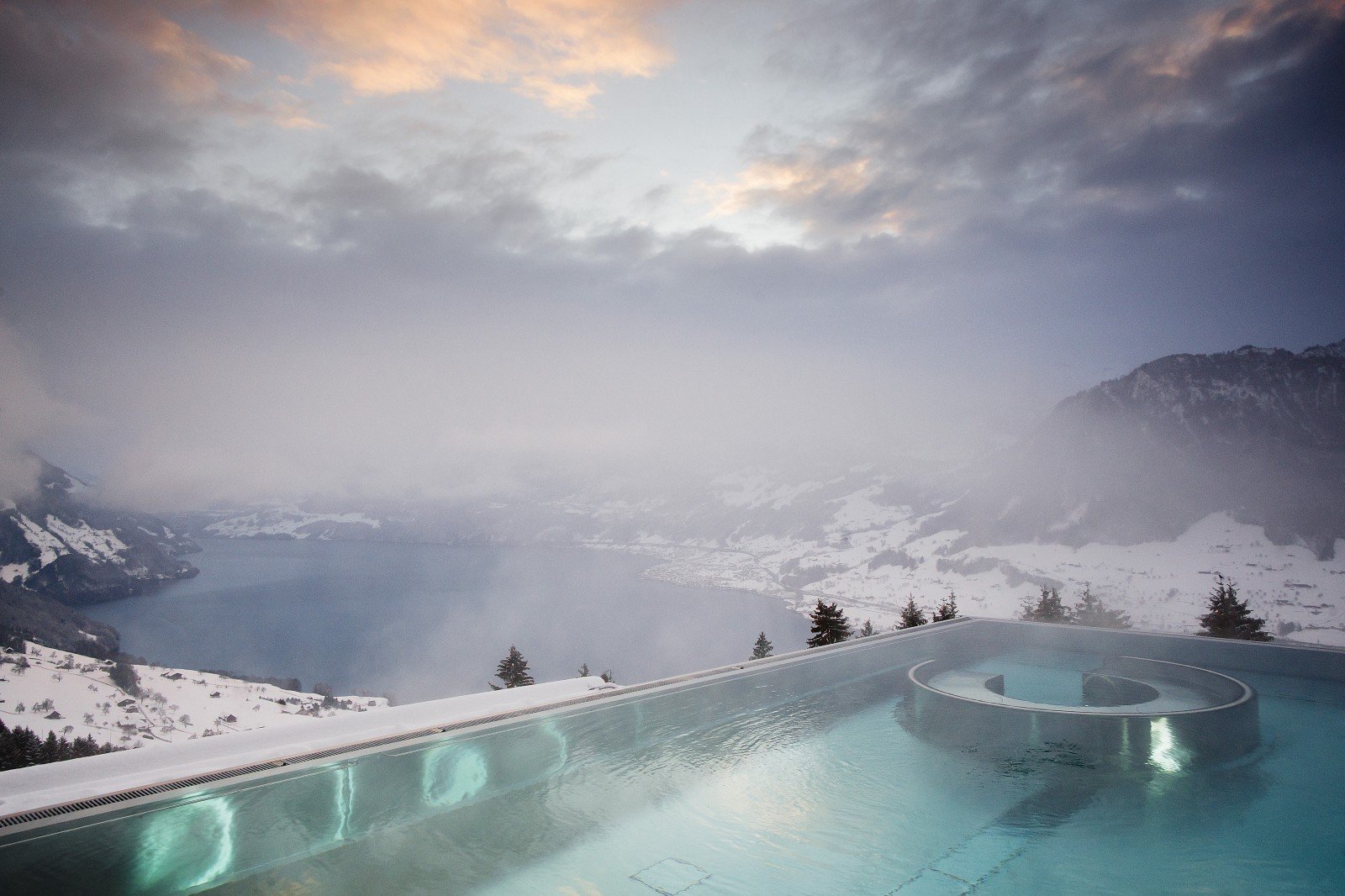 Like the Aria Hotel Budapest success story in our last post, Hotel Villa Honegg places huge emphasis on social media marketing — rather than allocating budget to paid advertising. Both were able to connect with influencers successfully and orchestrate a scenario where the ROI has been incredibly high. Since our post less than a year ago, Hotel Villa Honegg's Instagram followers have continued to grow — going from 133,000 to 176,000.
A reminder though that like with all marketing campaigns, a solid strategy should be put in place in order to maximize the benefits of this sort of earned content.
For more details on how to manage influencer requests, visit our previous post on The Hotel Stories.