After everything we've been through, we all deserve a treat to lift our spirits. During the initial stages of hotels reopening, brands around the world have had their hands full hammering out new cleanliness and social distancing protocols, while rolling out communication campaigns widely focused on improved sanitation procedures.
Although ensuring guest safety remains critical, numerous brands have started to move on to a comparatively optimistic tone in their marketing messages. Taking on a more comforting and uplifting approach, these brands are shifting focus by inviting people to enjoy a summer holiday far away from all the chaos of 2020.
Becoming that place where you'd rather be
A change of scene, no matter the distance, seems to be the answer to our stressful and mundane daily lives. Many people are probably entertaining the thought of a quick getaway this summer, and just need a little extra motivation to kickstart their plans. Let's have a look at 4 hotel brands who have already begun to pique visitors' interest in creative ways.
Benchmark Resorts & Hotels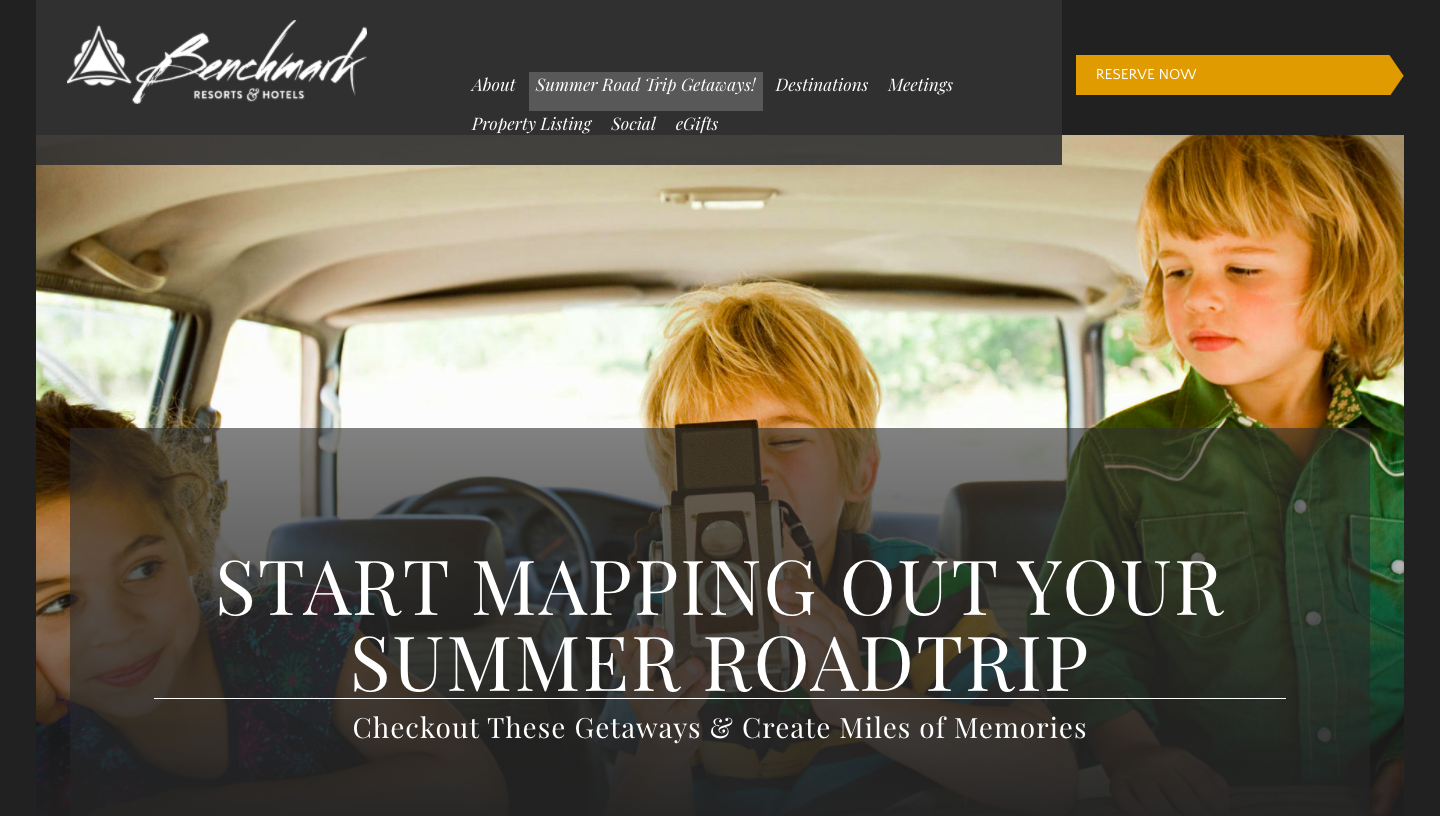 Miles of memories – Benchmark Resorts urges travelers to rediscover the magic of a summer road trip
Before hopping on a plane to an exotic holiday destination became all the rage, road trips were the sources of enjoyment for friends, families, and anyone looking to have some summer fun. With their latest campaign, Benchmark Resorts & Hotels is helping to bring back old-time memories of these epic excursions. A lot of effort has been put into building a road trip atmosphere, with a dedicated landing page, promotional video, informative road trip articles, and a section where travelers can share their road trip memories. At a moment where frankly, we could all use a vacation, Benchmark Resorts & Hotels urges everyone visiting their website to consider grabbing the kids, your spouse, a friend or two, and maybe even your dog before hitting the road for a trip full of fun and adventure.
MEININGER Hotels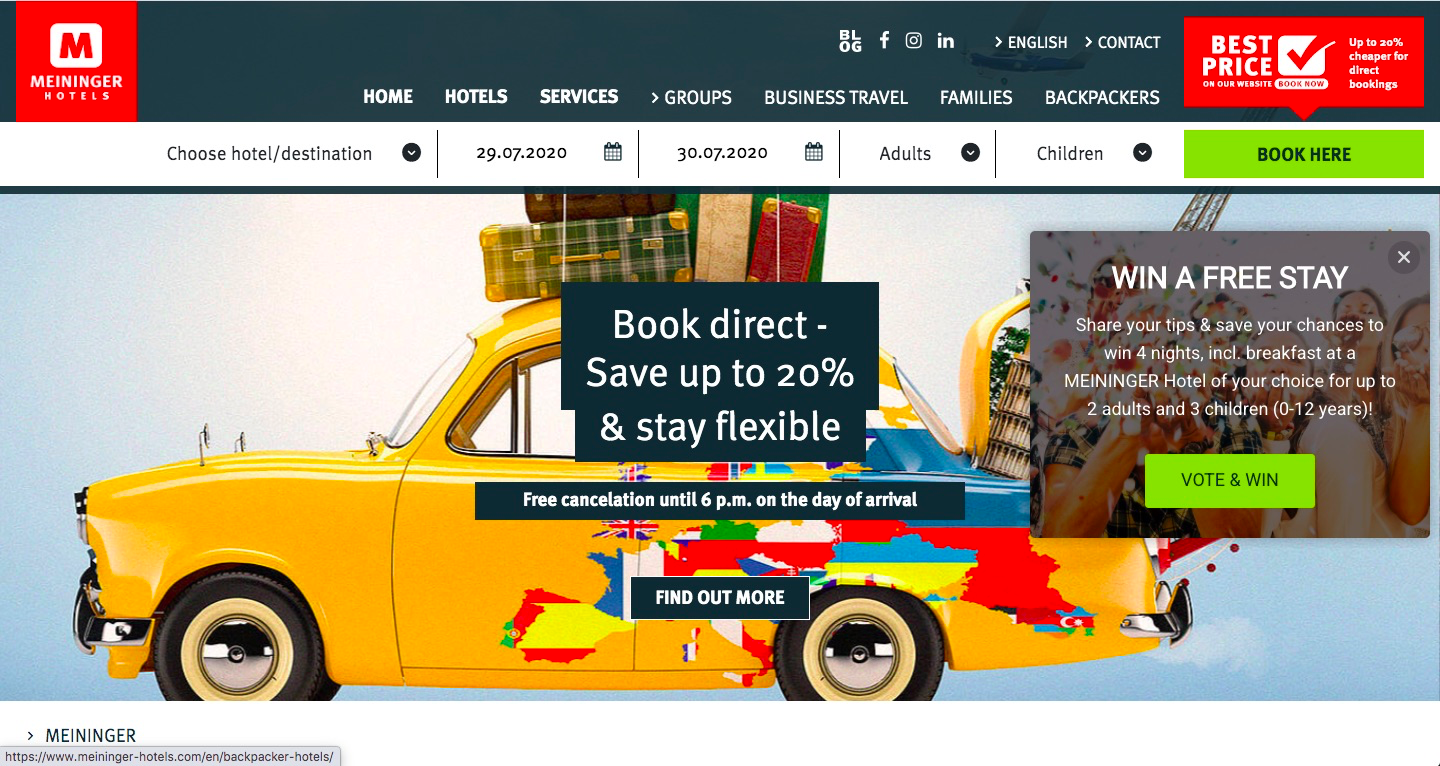 Meininger Hotels' prize draw to win a free stay
Similarly calling to the nomads within us, MEININGER, operating 29 centrally located hotels in Europe, recently launched a survey campaign for a chance to win a free 4-night stay at any MEININGER Hotel. Urging their visitors to join the poll to share their favorite German city, travel recommendations, opinions and tips, the brand easily drew the attention of their website visitors with an eye-catching Layer on the homepage. Showcased as soon as visitors land on the website, MEININGER Hotels makes sure all potential guests are aware of this initiative. Stirring the imagination of a perfect getaway in the Land of Poets and Thinkers, this incentive makes us want to embark on a spontaneous journey now, with or without the prize.
Virgin Hotels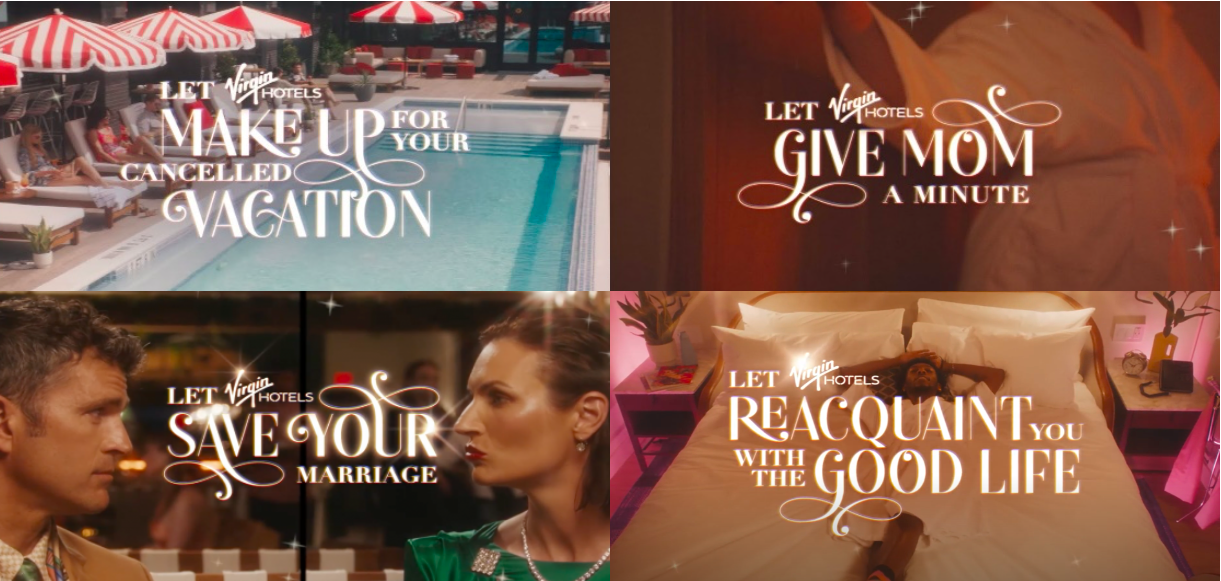 Virgin Hotels film advertisements created by JOAN Creative
Amid efforts in the hospitality industry to recover as soon as possible, Virgin Hotels launched a humor-filled campaign with JOAN Creative in New York. A tongue-in-cheek sales pitch for post-lockdown escapes, the brand instantly lures viewers in with extremely relatable and hilarious references to the challenges we have all faced during the pandemic. The campaign has quickly become the talk of the industry and media, with its innovative positioning and playful concept, there is no doubt that it will bring endless exposure and awareness for the brand. Shaping the thought of going on a dream-like vacation so solve all the frustrations looming over our heads, Virgin Hotels' series of comical ads doesn't fail to encourage bookings while putting a smile on our faces.
Accor Hotels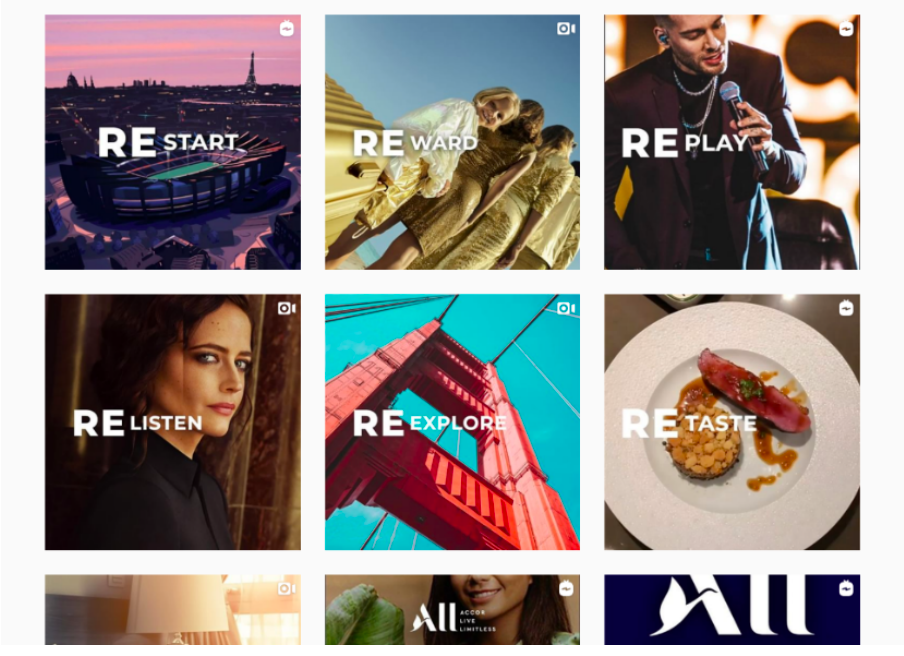 Accor Live Limitless (ALL) – Accor's new lifestyle loyalty programme
Opening up a world of experiences, Accor Live Limitless (ALL) is Accor Hotels' freshly launched lifestyle loyalty programme, providing members with a wide selection of rewards and discounts that go beyond hotels and offers. Seeking to encourage travelers to wander the world together with Accor, this program boasts absolute flexibility of point usage and endless benefits to make life all the more rewarding. With a large range of airline, retail, mobility and travel partners, Accor's latest initiative aims to inspire travel, while enabling participating members to save every day.
If this original program wasn't enough, Accor also recently launched a digital cartoon to showcase ALL's partnership with Paris Saint-Germain. Choosing to be the new sponsor of the iconic football jersey clearly demonstrates ALL's ambition to make their way into the hearts of football fans while continuing to encourage travelers to live limitless experiences around the world.
Today a clean and safe hotel experience has to become a given. So when thinking about a new marketing campaign to differentiate your brand, it's maybe time to consider changing the tone of voice. Endeavor to put yourself in the shoes of your visitors and figure out what they want, be it a chance for some self-care, a wild summer adventure, or a nostalgic-filled road trip. Creating a strong message will be key to triggering the inner desires of your audience to pack their bags and book a stay with you. People around the world need a break from everything, and you need to be there to convince them to live their dreams.