A little too often, people in the hospitality industry underestimate the power of words when it comes to trying to increase occupancy. Most hoteliers rely on images without realizing that visuals are only one part of the marketing equation.
People like words that flow, that make them feel good and spark their curiosity. With this in mind and with the objective of improving their website user experience,
The Hoban Hotel
decided to embark on an extreme makeover of their content, hoping to win the gold medal for authenticity and uniqueness.
Following a 1 million euro renovation programme, the lobby, bar, restaurant and other areas of the hotel had been totally transformed. But there was an urgent need to revamp their old-fashioned website which was harming their image and not reflective of the refurbished hotel. The brand had to find a way to reposition the themselves as a modern, stylish, cool place to stay and of course great value for money. A place to kick back after a long day at the office or after a day's sightseeing in the marble city.
Working on every aspect of the rebrand with Sprint Digital, a Dublin-based digital marketing agency, the property has been able to up their game: new name, brand identity, marketing materials, tone of voice, photography and online presence. No small feat!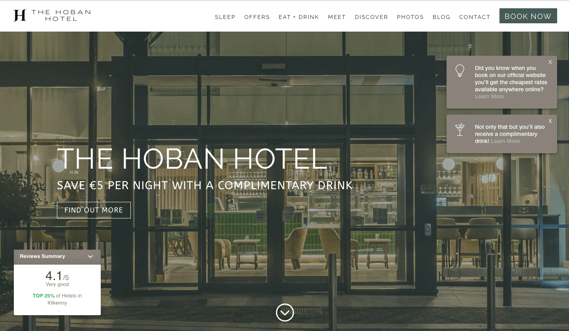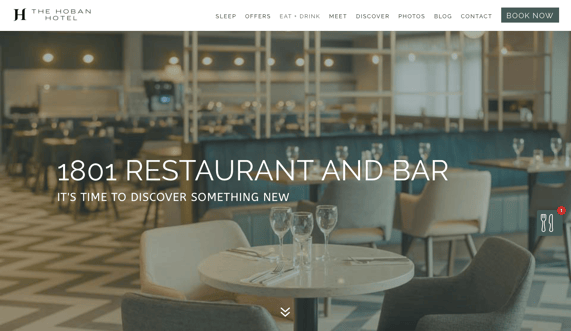 The Hoban Hotel new website
"We are super proud of this project and delighted to be part of this amazing transformation. We have been able to create a new brand and website, and The Hotels Network content platform has allowed us to play on this!"– shares Katie McGarr from Sprint Digital.
With this fresh start, The Hoban Hotel now fully knows and understands their audience, adapting to visitors' interests in order to showcase messages that truly resonate and have a strong influence throughout their online booking journey.
The engaging content throughout the website is completely tailored to users, offering a fully personalized website experience. The corporate section gets straight to the point – highlighting exactly what the customer can expect when he books a meeting room at the Hoban. And for guests looking for room stays, thanks to the carefully chosen words they have a clear image of what they can enjoy at the hotel whether they are a family, group of friends, a couple or traveling on their own.
Aside from the core website, the brand has gone a step further with their content marketing strategy by refocusing their blog. They are now crafting appealing stories and providing relevant tourist information to ensure all types of guests enjoy the best Kilkenny has to offer, helping convince visitors that they have come to the right place as well as driving additional traffic to their website through SEO.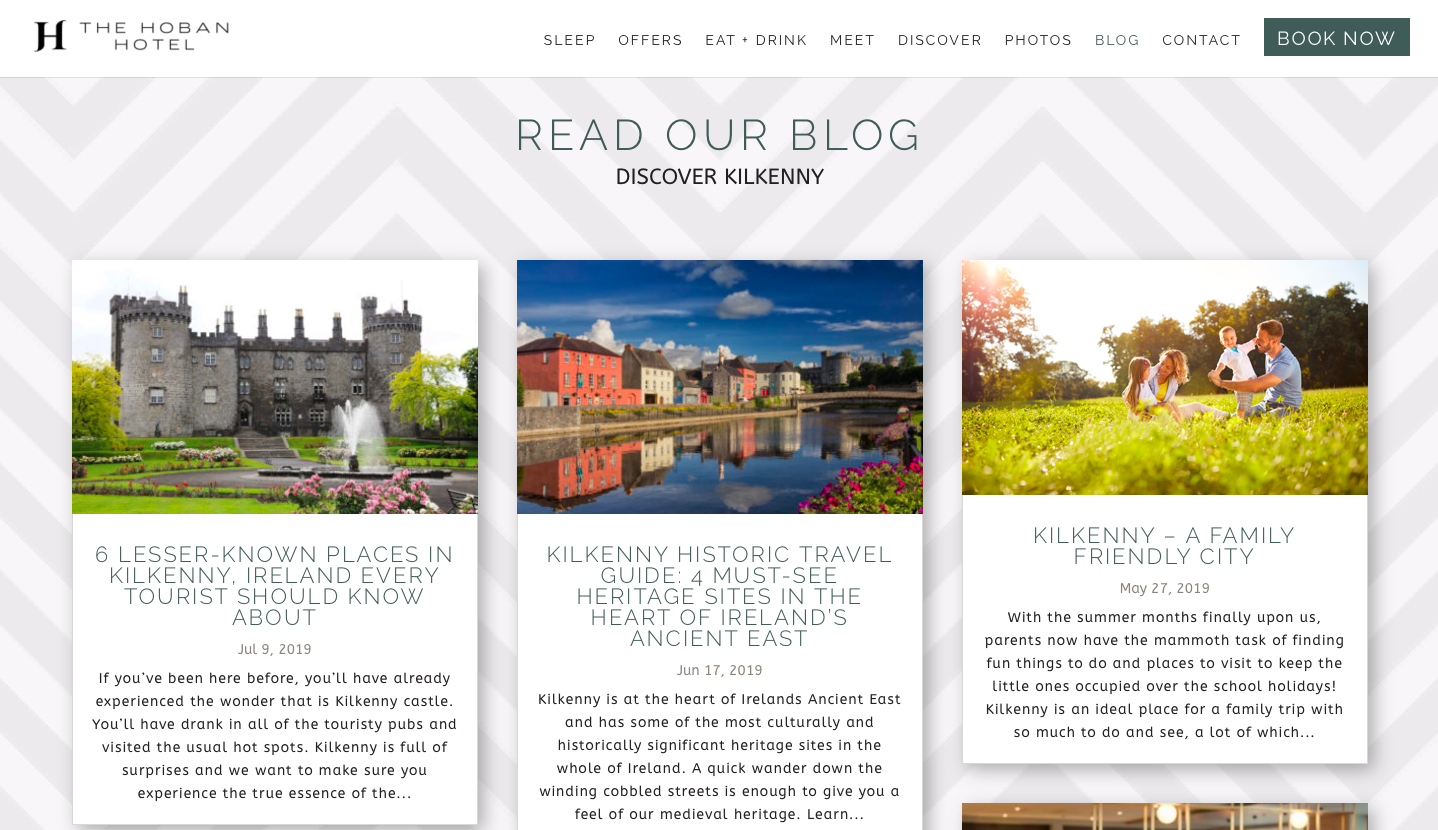 Their blog, which includes content aimed at their different audiences
The key to success? Straying true to their brand voice. "Your brand voice is decided based on your target audience and how they would talk to you if they were speaking face-to-face or on the phone. This tone of voice will be consistent across all of our marketing platforms."– reveals McGarr.
Check out some of the fabulous content with a unique tone of voice that Sprint Digital created for The Hoban Hotel at each touchpoint along the online journey. It's highly effective at converting lookers into bookers!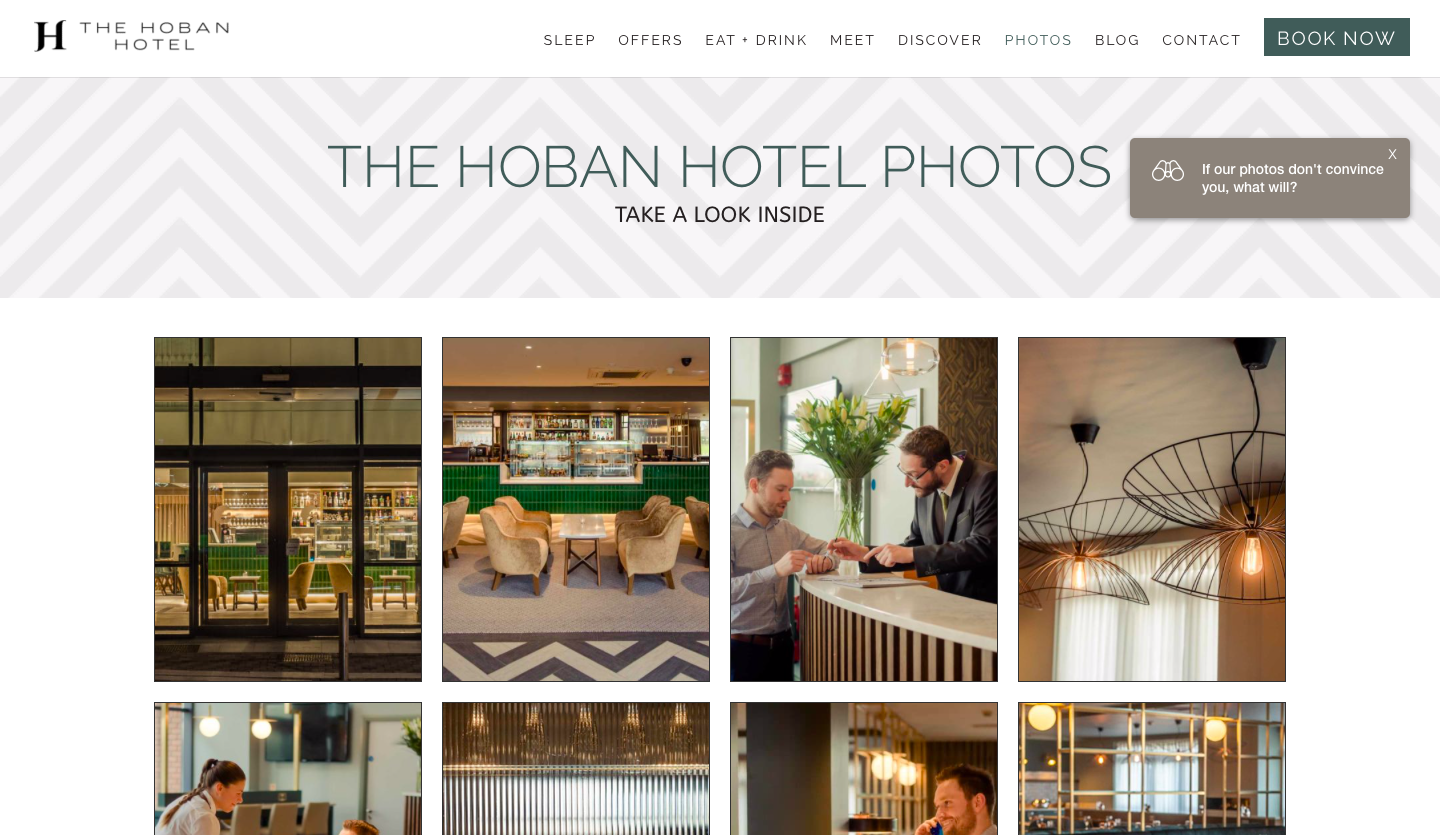 Quirky message on the photo gallery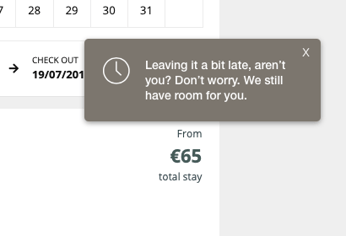 Urgency message on the booking engine when the search is last-minute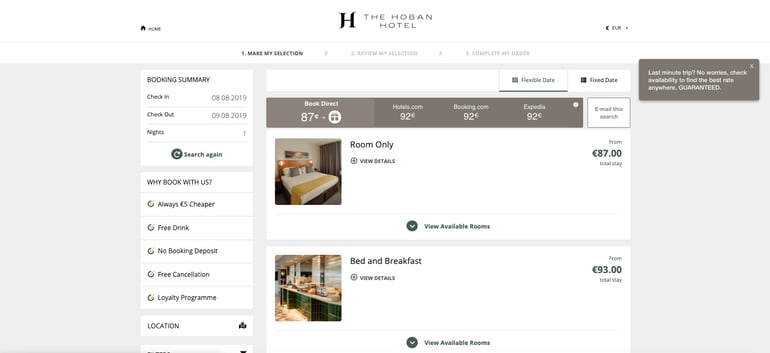 Reassurance message on the booking engine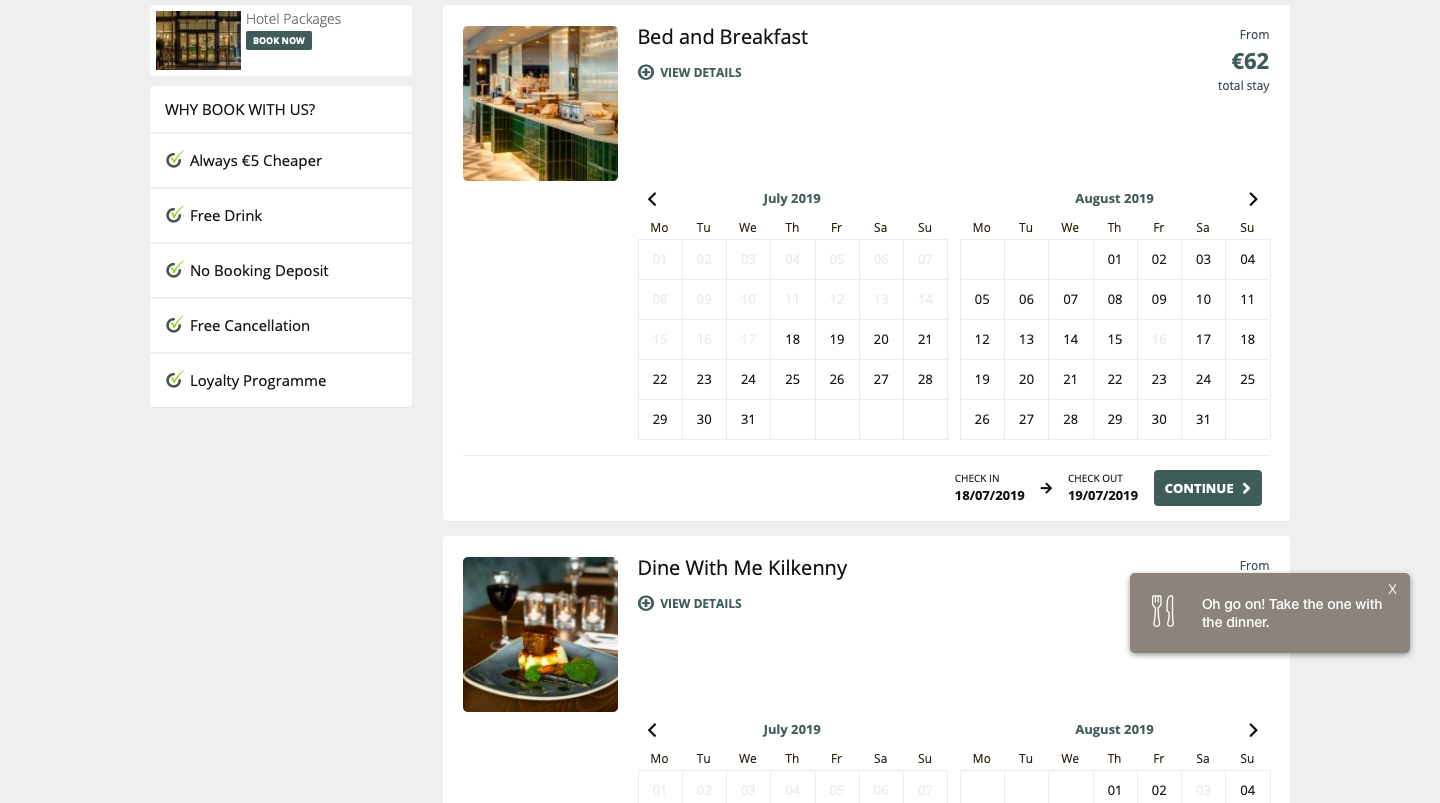 Upselling message on the booking engine when the user is consulting packages

Social media message when the booking is confirmed