NB: This article is from
Cobee
.
More than 12,000 hotels, 96 countries, 27 nationalities... The Spanish startup founded by Juanjo Rodríguez and Marc Rollán has managed to revolutionize the numbers of technology applied to the hotel world in just 6 years. They offer a set of tools to help hotels increase their bookings through their own website without the help of intermediaries, strengthening their direct sales channel. One mission in mind: to personalize the customer's shopping experience.

A year ago, when most hotels were temporarily closed due to the pandemic, The Hotels Network closed a 10 million euro round of financing to continue supporting them and facilitating their day-to-day operations. A mission that is also replicated within the organization, where connecting and making life easier for employees is their maxim. Not for nothing are they, according to LinkedIn, one of the 10 most resilient and attractive young companies to work for in Spain today.
Anticipating Employee Concerns
In less than 2 years they have doubled their workforce and today they already have more than 115 employees distributed around the world, with offices in Spain, Mexico, and Singapore, and a network of collaborators that expands to countries such as France, Holland, Canada, Thailand...

A global model, loaded with cultural nuances that far from complicating the application of a common employee journey, enrich it, as Laura Vilaplana, People Manager at The Hotels Network tells us: "We like to maintain our essence and, at the same time, we are passionate that our essence is enriched by each of the 27 cultures that make up our team. By having a culture based on flexibility and by focusing on internal communication, our values do not remain static, but adapt to each moment and to each person"

Its values invite the employee to participate, to be active, to be self-motivated, to accept challenges, and to make mistakes, but without losing sight of the customer: Challenge everything, Default to yes, Win on product and Optimize for the client. Four axes that frame their way of working and allow them to create a differentiating and unique product in the market.

"We are very clear that our first 'customer' are the people who are part of the team who are part of the team".

If there is one thing that stands out in her day-to-day work, it is her ability to humanize and change what has been established, bearing in mind that her team is made up of people working for people. As Laura points out: "we question what is done "because it has always been that way" and we look for "our" way of doing things".

Before 95% of Spanish companies were forced to test teleworking, they already had a model that allowed employees to telework one day a week. Now, given the choice, they opt for a hybrid model between remote and on-site, considering that it has a positive contribution on the performance of each person, of each team and, therefore, of the company.

To the list of actions to improve employee wellbeing are added flexitime, intensive working hours on Fridays and throughout the summer, "free" long weekends (if a holiday falls on a Tuesday or Thursday, it automatically becomes a long weekend without deducting vacation days), flexible remuneration, referral program, special prices at sports centers, discounts at some of their client hotels... And the list goes on and on.

A personalized and 100% homemade model that is not born out of trends but out of taking away the employee's worries, burdens, and mental resources.

"If the company dedicates certain mental resources to worry about the work-life balance of its employees, they can forget about that mental puzzle".
Frameworks tailored to each employee
In The Hotels Network the employee experience, as we can see, is loaded with a lot of empathy, common sense, and respect for the employee. They have managed to create a company policy that does not remain in theory as in many other startups but is governed by the flexibility that each person needs to facilitate their work-life balance.

Every action, every advantage, every step, is conceived under the idea of taking care of the employee and with the objective of ensuring that the people who work in the company grow personally and professionally at the same time as the company grows. And employees respond with low staff turnover and pride in belonging to The Hotels Network.

"We like to be different, not only in the products we develop, but also in the way the teams work."
Compensation with Cobee, 100% flexible
In terms of compensation and benefits, it was clear to them that they needed to get away from the lack of flexibility of other providers and the traditional monthly forecasts, as Laura points out: "normally flexible compensation products make you decide several weeks in advance what credit you want to have available on the card". A situation that prevented employee buy-in from taking off.

They started using Cobee in January 2020 and, having passed the litmus test of confinement, Cobee's telework-flexible compensation compatibility became yet another guarantee of the success of their benefits plan. They also emphasize the employee's autonomy when it comes to simplifying HR's work: "managing independently through the application - whether it's seeing the savings generated at the moment or being able to track the credit remaining - without depending on HR having to provide the information, simplifies the work a lot".

This model also allows them to extend to compensation their quest for a personalized employee experience, where each employee decides how, when, and where they want.

"The fact that Cobee allows the employee to decide at the moment if he/she wants to use the flexible compensation option or not, without having to foresee the amount of credit he/she will want to allocate, allows him/her to make the decision last minute. This, apart from the savings that can be generated, gives added value".
An added value to which employees respond with more than 80% of the workforce adhering to its benefits and wellness plan, a lot of wellness.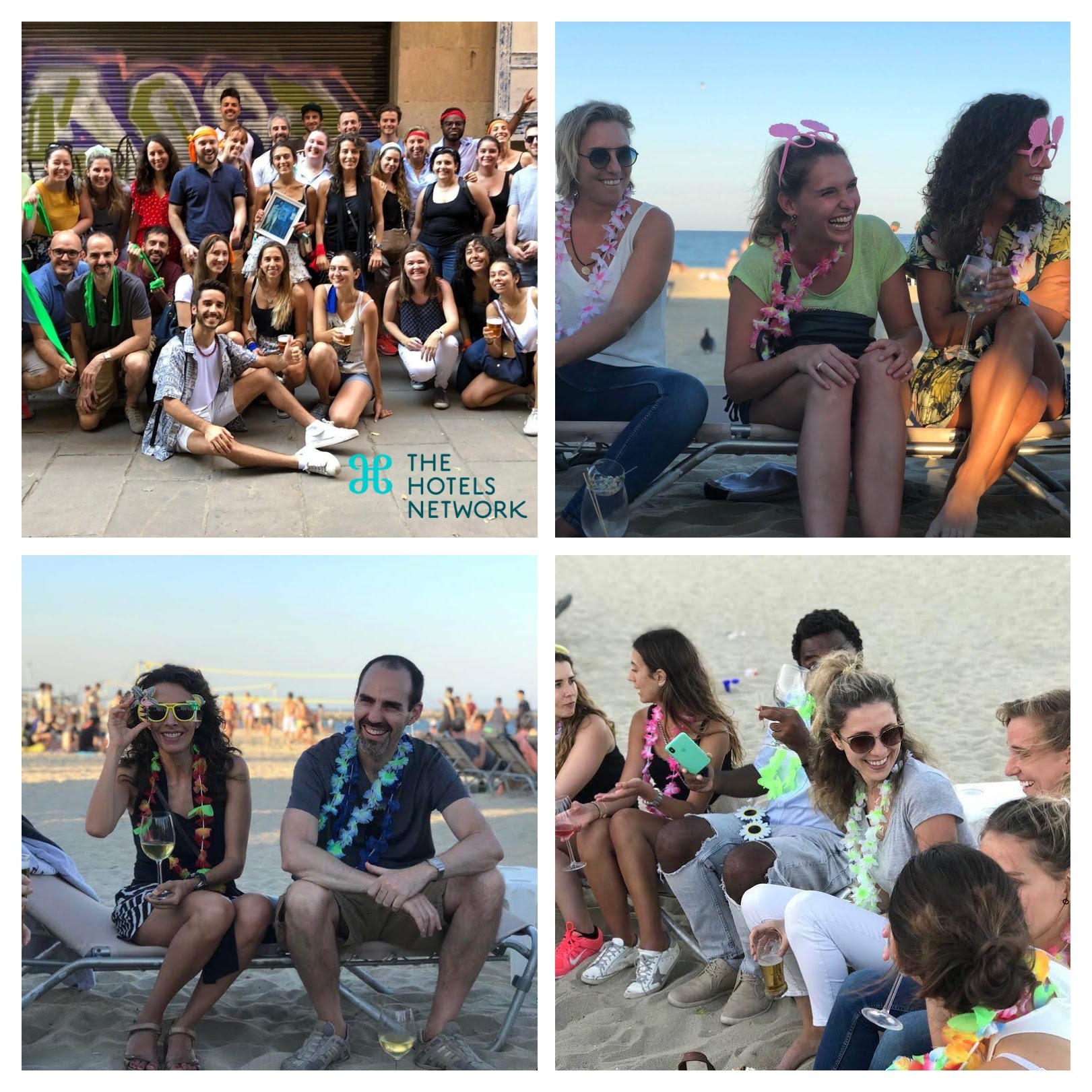 Companies like The Hotels Network are the ones that make the dream of the employee who comes to work happy every day come true. A well-being that becomes a sort of company essence that conquers and fills the person who arrives. As The Little Prince would say, "only with the heart can one see well. What is essential is invisible to the eye".
This article was written by Cobee. Find out more about what they do here.