Are you looking to offer the ultimate unforgettable travel experience to your guests? Or trying to find a creative way to boost your hotel's brand awareness? Look no further, because we've searched the globe and found the most insane packages that set these hotels apart from the rest.
From a unique 'Home Alone' hotel experience in Chicago, or a complete Formula 1 package in Las Vegas, to a luxurious and extravagant hotel stay in Amsterdam, these hotel packages offer experiences that are truly one-of-a-kind. Another detail that makes these campaigns stand out? The price tags that come along with them.
If you're ready to indulge your guests in some out-of-this-world luxury and looking to be the hotel that has everybody talking, read on for inspiration on building the most outstanding hotel package that money can buy.
Experience the magic of Home Alone by reliving the movie yourself
Know anyone who would jump at the chance to tap into their inner Macaulay Culkin and relive some of the most iconic scenes from classic 90's movie? Well, we've found an insane hotel experience offered by the Hilton Chicago that made all of their guests' Home Alone dreams come true.
Given that Home Alone is one of the most beloved holiday movies, filled with fun, excitement, and adventure, Hilton Chicago made the most of being one of the main sets of the film by crafting the ultimate package for fans of the film.
For starters, the lucky guests stayed in the same suite that Kevin McAllister stayed in during the movie. That's right, they got to sleep in the same bed, use the same phone, and even slide down the same bannister as Kevin. That's not all! A personal butler was on hand to attend to their every need in the suite adorned with all the movie's festive decorations, whether they desired a scoop of ice cream or a cup of hot chocolate with a touch of peppermint Schnapps. As if this wasn't already enough, they could hop in their private limousine to explore the city with a bottle of champagne and their very own personal cheese pizza.
Guests were offered this once-in-a-lifetime experience at the steep price of $100,000. Think you can justify charging even more for an experience at your hotel? Let's take a look at a property that took their offer a step further.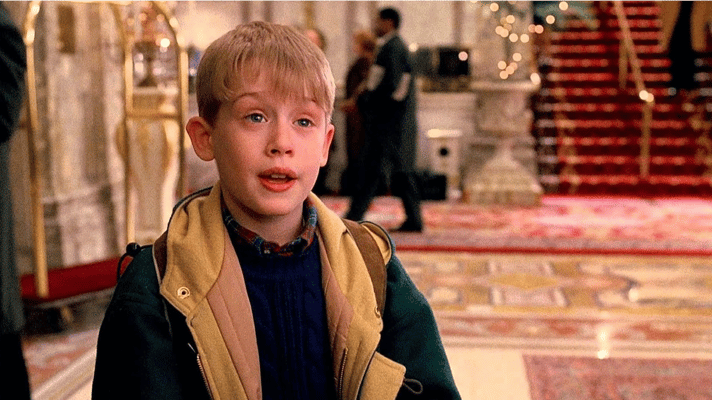 Home Alone 2 filmed at Hilton Chicago
Experience the thrills of a Formula 1 race in the most exclusive way possible
Wynn Las Vegas took their hotel package offer to the next level with this incredible experience for F1 fans during the 2023 Vegas Grand Prix. Tailored for a group of six people, this package has it all… for a mere $1M. While staying in a luxurious three bedroom duplex including a jeroboam of Dom Perignon, the guests will enjoy exclusive access to the hotel's show, facilities (spa, golf, and salon), F1 opening ceremonies and Wynn race week events. In addition, guests will be invited for a pit lane and grid walk, along with a tour backstage to see the F1 up close. For those brave enough, there's even the opportunity to go for a hot lap with a professional driver at full speed.
This package is not only for Formula 1 fans, but for anyone who loves luxury and wants to experience the thrills of the race in the most exclusive way possible. So, if you have an exciting event coming up near your property, this could be your chance to create an extraordinary package that would appeal to your guests with a million dollars to spare.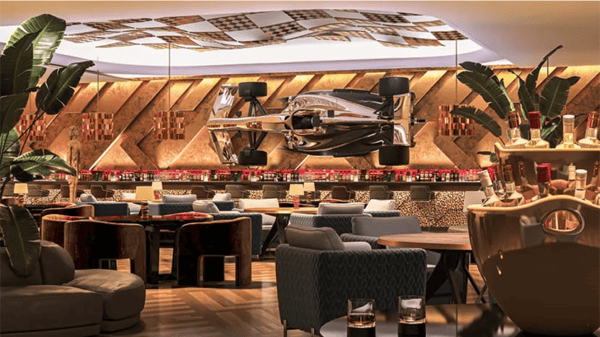 Wynn Grid Club
Ever heard of a €1.25M luxury hotel stay?
To celebrate their upcoming 125th anniversary, Hotel De l'Europe Amsterdam took luxury and extravagance up a notch, to say the least. In short, we are looking at an entire hotel - 106 rooms - available for one booker to invite 212 of their closest friends for a two-night stay, including access to a lavish breakfast, spa, wellness center, restaurants, top-notch party, and a wide range of exclusive experiences.
The extra set of truly unique experiences is provided by 't Huys, the hotel's creative partner. It includes a relooking by RDVK, the world's first sustainable couture label, a collector's set of artwork offered by the Ravestijn Gallery, the creation of a personalized fragrance composition, an entire company by former Lifestyle Director of Vogue Living, Valerie van der Werff, and many more extravagant products. It's not just about the luxuries, the lucky buyer will also get to experience the rich culture of Amsterdam with a unique piece of jewelry, the embodiment of Dutch culture, as well as a fashion class with the Director of Amsterdam Fashion Week, Danie Bles.
If you think you can build an offer of this scale, make sure you set the price to match. At a cost of €1.25 million euros, we're sure word still spread about your hotel in no time.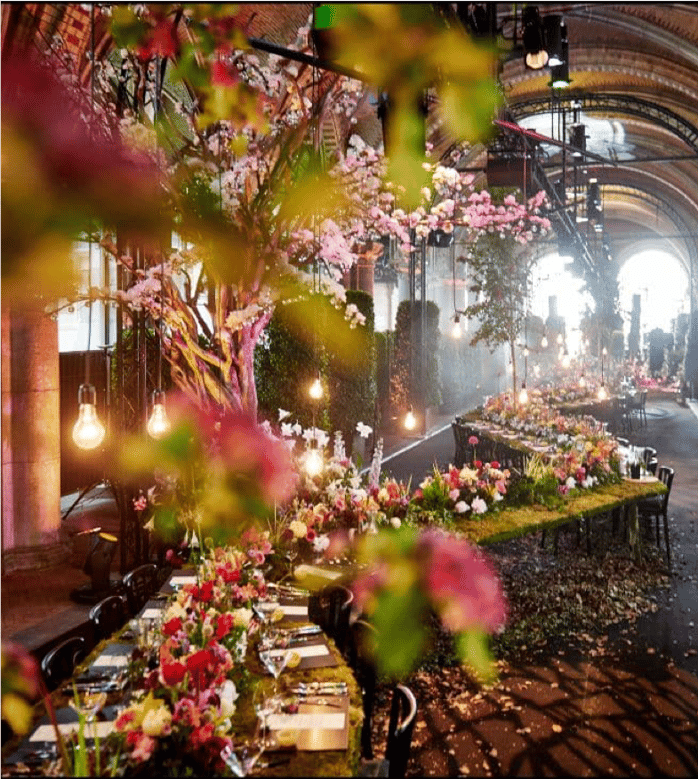 "Garden of Eden" offered by the The Wunderkammer for a night
We hope that these out-of-the-box examples have inspired you to come up with your own crazy strategy! While these packages may not be attainable for the average traveler's budget, they also present a unique way to increase brand awareness and boost your direct channel visibility. However, crafting a creative campaign is only the first step. Make sure you're effectively communicating it to your website's visitors to boost your direct channel conversion.