Influencers represent a cost-effective way for hotels to spread the word and can be a great way to bolster social media presence. Not only can they help to increase reach, create demand and drive revenue, but according to Forbes this new age style of digital marketing is the most successful way to target younger guests who are most active online. This emerging group of consumers are influenced largely by recommendations from their peers — which includes trusted online sources such as preferred bloggers and celebrities.
Allocating none of their marketing budget to paid advertising, the Library Hotel Collection is one hotel brand that actively decides to engage and utilize social media influencers, successfully helping to promote their properties around the world. The Collection's VP of Sales, Marketing and Revenue Adele Gutman is at the helm of this strategy, and is one of the most respected marketing professionals in the industry. She has worked with influencers for a while now and is an advocate for using this type of campaign, provided that hotels fully evaluate whether an influencer is a correct match (or not).
Most recently the Collection's Aria Hotel Budapest, a stunning 49 room music themed boutique hotel located in the historic city centre, has achieved success with a series of online campaigns, focusing their efforts on social media marketing.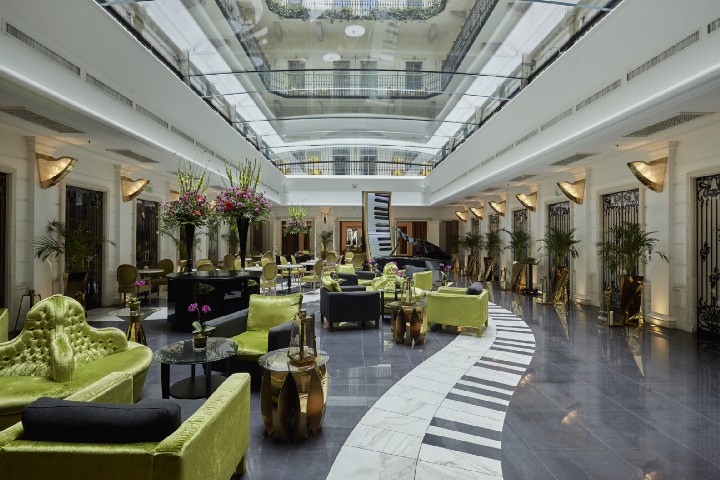 "Social media marketing has been a major focus for Aria Hotel Budapest this year, particularly with influencer advocacy," says Regina Parti, the hotel's Brand Manager. Using influencers combined with consistent posts on all their social media platforms has resulted in "Followings of over 11k on Facebook and 7400 on Instagram," she continues.
While followers may have taken some time to build up since the hotel opened in 2015, Regina says that now they receive daily influencer requests. "We get approximately five influencer collaboration requests per day which has been now been the case for the past six months."
So how do they successfully manage these?
"We compare if the influencer's brand matches our brand, and whether the DNA of a particular blog is similar to the Library Hotel Collection brand," says Regina. Things they look for when a new request comes in include:
Consistency in blog posts, quality of content and images
Number and proportion of followers
Interactions with followers via comments
Other brands they have worked with
Can they provide media kits with relevant figures
Engagement rate (usually a 3% engagement rate is strong)
"After that, we also look at their social statistics using a free portal called SocialBlade, which allows you to see if someone has bought fake followers and post likes or not."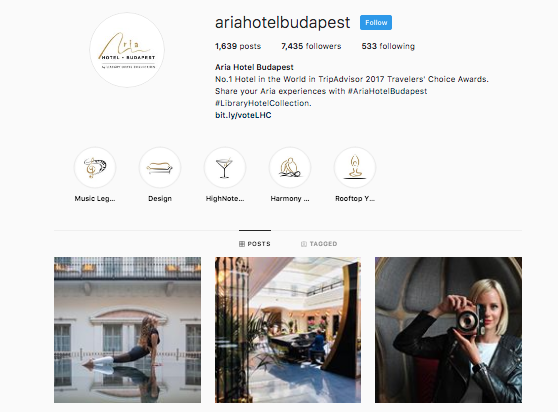 The hotels biggest success story came with celebrity Will Smith and his family who stayed at the hotel in June 2018. The star posted highlights of his trip and a review via his Instagram account which garnered an additional 1200 followers from one post alone.
Regina says this couldn't have been a better outcome as the publicity was totally authentic. "The best-case scenario is when like this there is no pre-set cooperation with a celebrity or blogger who stays at the hotel. They have just enjoyed their stay so much that he/she wants to share it with the public without any influence from the hotel at all."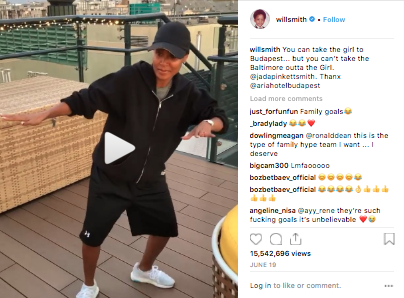 On what advice she would give to hotels looking to work with influencers, Regina says it's all about engagement. "Engagement is the key factor in an influencer's ultimate success when it comes to their commercial viability. We focus on the interaction between influencers and their audiences and measure success rates by likes, comments and engagement with their respective followers."
She says also to look beyond just follower numbers stressing that niche bloggers can sometimes hold the key to sales success. "Micro-influences often have very high engagement rates as they have specific niche audiences who they are deeply connected to. Working with them can be extremely beneficial especially when a brand doesn't have the budget to work with celebrities."
While partnering with influencers can result in great achievements, hotels need to be mindful of this type of initiative when it comes to ROI. Like with all marketing campaigns, a solid strategy should be put in place in order to maximize the benefits of this sort of earned content.
For those starting out, Adele recommends using the tool Buzz and Go for hotels seeking requests or to connect with influencers. This will help with the background checking to ensure a good match on both sides. Now with so many requests coming through, the Library Hotel Collection has evolved to use its own form for vetting influences created on JotForm.
"This really speeds up the process of assessing if an influencer is a match for us" she concluded.